Power-Stop™ Archery Targets
Downloadable Files
American Excelsior's banded 2 bale target is designed to provide a 36" x 34" face with 16" of highly compressed Excelsior for stopping power…even for penetrating carbon arrows.
High Compression
Stops like no other target*
Choice of three target bale sizes
Standard 2 bale banded target
Optional 3 bale banded target
Single bale
Heavy Construction
Deters theft if left outdoors year-round
All Around Use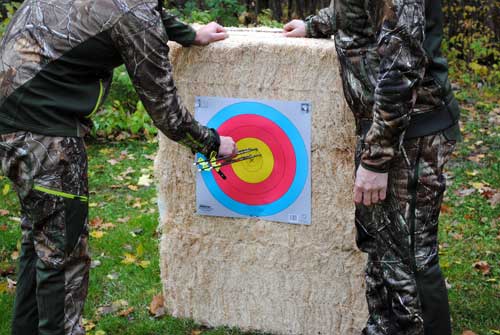 Great for commercial ranges
Club ranges
Backyard use
Fiber Expansion
Remember, excelsior fibers can be dampened after long use, which causes the fibers to expand and bring the unit back to its original strength. For more information about Curlex Power-Stop archery targets, call toll free: (866) 934-2377.
*Not for use with broadhead arrows