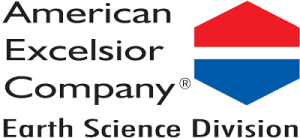 Territory Sales Representative ($95k+ /year)
American Excelsior Co • Indianapolis, Indiana
About Us
Leading manufacturing company of biodegradable erosion and sediment control systems using sustainable materials.
Responsibilities
• Manage customer base covering a multi-state area
• Travel across a geographic region to meet customers (overnight travel required)
• Answer questions about products or services
• Build relationships with customers
• Provide demonstrations to customers
• Show samples to customers
• Manage distribution channel
• Work with Specifiers
Education
• College Diploma a plus
• High School Diploma (or equivalent)
Qualifications
• Driver's license
• Previous sales experience
Skills
• Ability to influence others
• Excellent communication skills
• Time management skills
• Solves problems effectively
• Works well independently
• Works well under pressure
• Works well with others
• Ability to present to small groups
• Performs well under stress
Compensation
Compensation includes base salary, commission, bonus program, company vehicle, voluntary major medical, dental insurance, 401k plan, and other benefits.
Position Type
Full-Time
Please email resume to hr@americanexcelsior.com, attention "Territory Manager Position."
American Excelsior Company is an Equal Opportunity Employer. All qualified applicants will receive consideration for employment without regard to race, color, religion, gender, sexual orientation, gender identity, national origin, age, disability, or veteran status.