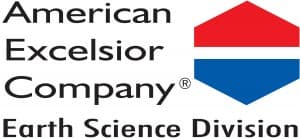 American Excelsior Company, a leader in the erosion and sediment control market with 129 years of business success, is seeking a Territory Manager to cover an established territory for the states of Illinois, Indiana, Michigan, Nebraska and Kentucky.
The territory has a well-established customer base along with excellent growth potential. An ideal candidate should reside in or near the Chicago area and will be required to extensive travel.
Candidate should have a proven sales experience in construction-related sales with specific experience creating specifications and managing a distribution channel. A background in construction or environmental areas of business is a plus.
Compensation includes base salary, commission, bonus program, company vehicle, voluntary major medical, and dental insurance, 401k plan, and other benefits.
Candidate should be available to begin employment by January 1, 2017.
Please email resume to CCS@americanexcelsior.com, attention "Territory Manager Position."
American Excelsior Company is an Equal Opportunity Employer. All qualified applicants will receive consideration for employment without regard to race, color, religion, gender, sexual orientation, gender identity, national origin, age, disability, or veteran status.