BarnSorb® Cattle Bedding
Downloadable Files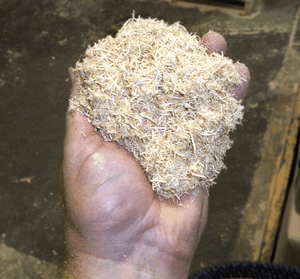 BarnSorb® Cattle Bedding is finely ground, all-natural aspen fibers used for contact bedding material under cattle. It is highly absorbent, helps to keep cattle cleaner and drier and can be used in gutters to help absorb liquids.
BENEFITS
Highly Absorbent
All-Natural Aspen Fibers
Helps Keep Cattle Cleaner and Drier
Packaged in Compressed Kraft Paper Bags
5.6 Cu. Ft. Before Compression
2.8 Cu. Ft. After Compression
Call for FREE Sample Bag: 866-934-2377.