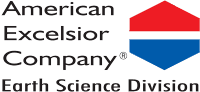 American Excelsior is currently taking applications for the Technical Services Manager position out of Rice Lake, Wisconsin.
Full details and qualifications can be found here:
Technical Services Manager Job Description
Individuals interested in learning more about the position should contact:
Kurt Kelsey
kkelsey@erosionlab.com
American Excelsior Company is an Equal Opportunity Employer. All qualified applicants will receive consideration for employment without regard to race, color, religion, gender, sexual orientation, gender identity, national origin, age, disability, or veteran status.