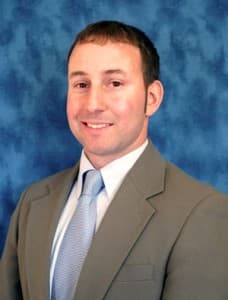 Arlington, Texas, 8/19/2019 — Kurt Kelsey, Director of American Excelsior's Earth Science Division, has been appointed as the Chairman of Erosion Control Technology Council (ECTC) and assumed the position of Chairman with the ECTC on August 1, 2019. Founded in 1992, the ECTC is an industry group of erosion and sediment control product manufacturers with the mission of advancing standards for the industry's products.
Mr. Kurt Kelsey is employed by American Excelsior Company as the Division Director. He has a Bachelor of Science degree in Water Resources and a Master of Science in Natural Resources as well as being CPESC and CPSWQ certified.
He is an active member of ASTM where he serves on the D18 Executive Committee and he is Chairman of the D18.25 Committee on Erosion and Sediment Control Technology. Mr. Kelsey is active with the International Erosion Control Association (IECA) where he serves on their Erosion and Sediment Control Educational Track.
Kelsey said, "I'm excited for the opportunity to help lead the industry that I have a strong passion for. We plan to work on initiatives that will benefit all parties involved with ECTC and the industry, in general."
Visit the ECTC website or contact Kelsey for more information about becoming part of the exciting future of ECTC.
American Excelsior Company is a national manufacturer of erosion and sediment control products with such brand names as Curlex®, which is widely specified by Federal/State and local agencies. More information about American Excelsior Company and their products can be obtained by visiting: www.Curlex.com, or contacting Ken Starrett, Vice President of Sales & Marketing, by calling (800) 777-SOIL (7645) or via email at kstarrett@americanexcelsior.com.
###