Viscool® Visco-Elastic Foams
Downloadable Files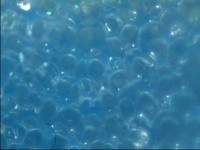 American Excelsior Company takes pride in its history of being an Industry leader and innovator of Flexible Foams products, and we are proud to introduce our new line of open-cell, breathable ,Viscool® Elastic Foams.
Viscool Foams were designed and formulated exclusively to meet stringent specifications for improving air flow and enhancing performance and conformability. Its unique cell structure was specifically designed to reduce heat retention which is found in most high density viscoelastic (also known as slow recovery) foams. Viscool allows for increased air flow which provides breathability to reduce heat, moisture retention, and provide optimal cool comfort to the user.
Viscool is a perfect choice for applications in seating, support, bracing and offers a soft, comfortable, orthopedic pressure support while providing high energy absorbing impact characteristics. Viscool Foams' air flow testing indicates an improvement of 35-90 times more air flow than other leading manufacturers of high density viscoelastic foams.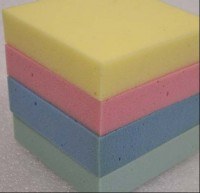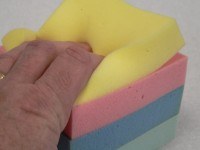 Viscool Elastic Foams applications can be found in: seating, bedding, medical, recreational, athletic and many specialty uses and are exclusively available through American Excelsior Company.
For additional information please contact a representative in your area.