In today's world, it is almost impossible to satisfy the environmental needs of a packaging product and still provide the protection you need to assure that your shipment arrives undamaged. Curlex® Excelsior Package Pads manufactured by American Excelsior cutaway_view_of_padCompany may be the answer you've been looking for.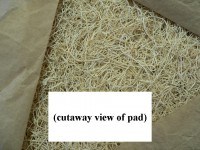 Curlex pads contain 100% all natural Aspen excelsior wood fibers, which are manufactured from renewable Aspen trees, and due to a special cutting process, each fiber contains small "barbs" to help the fiber interlock with each other, to provide a uniform pad. In addition, excelsior fibers are very resilient and can help protect products from vibration and handling during shipment or simply act as an "all natural" void-filler for your carton.
To help reduce the transportation costs to your location, the pads are shipped in compressed bundles. All you'll need to do is release the banding wrap and give each pad a quick "refreshing snap" and you are ready to give your package 100% environmental protection.
Standard Stock Sizes*
14″ x 24″
14″ x 36″
24″ x 24″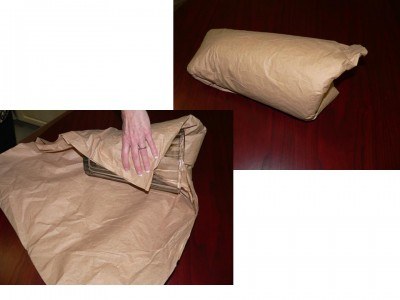 *Sizes based on actual overall paper size of pad. Check with local office to make sure your product selection meets the needs of your application.
If your products require added protection or may need a special size, Curlex Packaging Pads can also be made in a wide variety of thicknesses and sizes. In addition to providing excellent cushioning qualities, excelsior package pads are economical to use. The excelsior fibers are also 100% biodegradable. Please feel free to contact us at sales@americanexcelsior.com or call our toll free number, 866-934-2377. Our Customer Care personnel will work with you to help select the proper size package pad for your application.