Premium Horse Bedding is an all natural bedding material manufactured from Great Lakes Aspen fibers. It is an economical, durable, highly absorbent, non-allergenic, and non-toxic contact bedding material that helps provide a cleaner environment for horses. The product is multi-screened to minimize dust. Premium Horse Bedding helps reduce odors and provides more absorbency than some other types of traditional wood chip bedding materials.
The product is manufactured specifically as bedding material and is not manufactured from wood by-products. Premium Horse Bedding can be fluffed to increase stall filling capacity after the bags are opened. Premium Horse Bedding is packaged in 45 lb compressed brown Kraft paper bags that provide stacking, handling, and storage benefits. The product is palletized with 45 bags per pallet and is available in less than truckload or truckload quantities.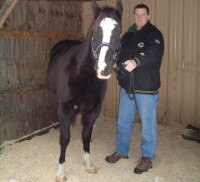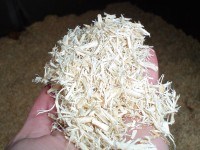 Call us today at our toll free number, 866-934-2377 or contact us at sales@americanexcelsior.com.